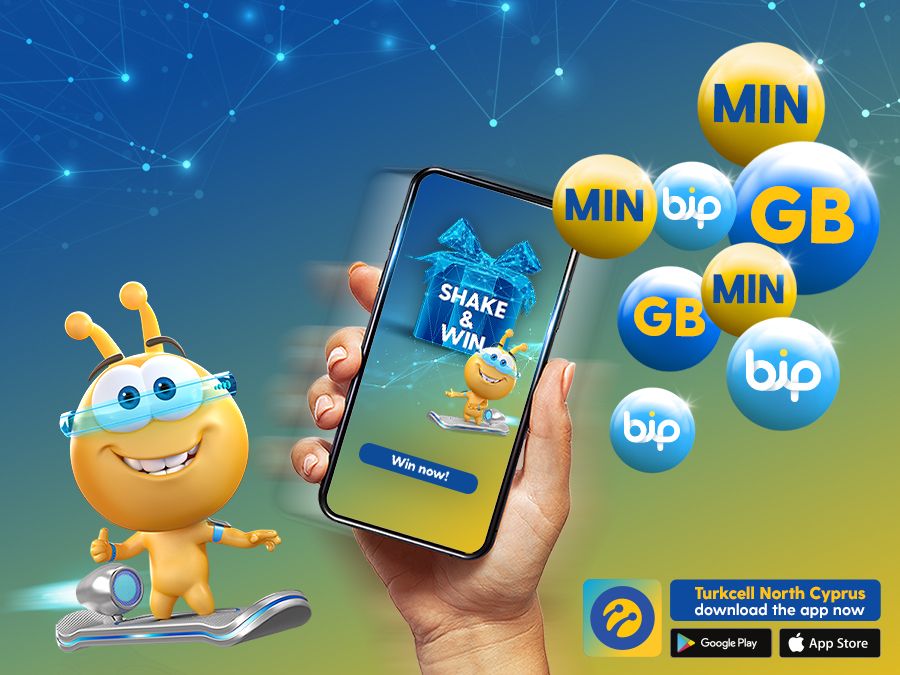 Shake and Win !
Category: Prepaid, Postpaid
Play Shake and Win in Turkcell North Cyprus mobile application and earn surprise gifts every week.
General Conditions of Participation


Turkcell North Cyprus App. allows you to easily check your remaining balance, view you bill details and make a payment, top-up, adjust line settings, and purchase packages. For more information and to download the application. You can dowload application from Appstore ve Google Play
The special offer can be used only once a week.
The right to win a prize during the special offer period is renewed on Mondays.
Individual and corporate voice line customers may benefit from the special offer.
The right to win a prize is renewed every Monday at 00.00 and is valid until Sunday at 23.59.
All prizes are valid for local use, unused benefits are not transferred to the next month, they cannot be transferred to a 3rd party, they cannot be used to gain commercial income and they cannot be sold.
The right to use the prize starts the day in which the prize is defined.
The use of the prize is given priority over the paid packages and once the right of use ends, the customer is charged according to their chosen tariffs/special offers.
Kuzey Kıbrıs Turkcell holds the right to change the content of the special offer and to limit and/or extend its scope. Apple is not sponsoring the campaign.
The remaining balance of the benefits offered as part of the special offer can be viewed from the Turkcell North Cyprus App..
The statistical distribution model of the prize packages is arranged according to the minutes and internet used by the individual or corporate voice line customers for the last 1 month.
The end date of the campaign will be announced on our website 15 days prior to the expiration date of the campaign.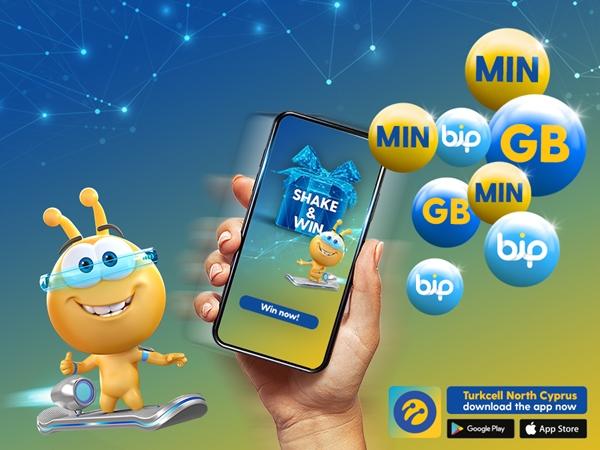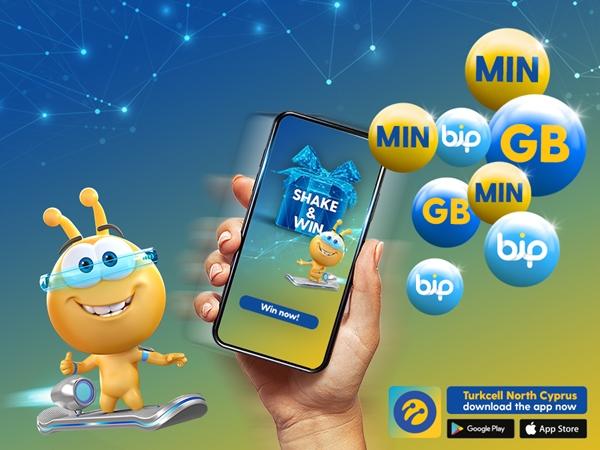 Do you approve to participate in the campaign?